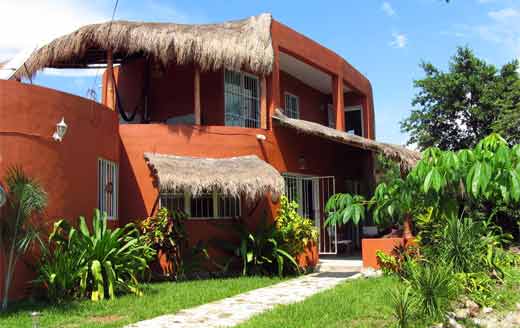 MAYA ECHO
Jungle Adventure Lodging and Ixchel Jungle Spa
Maya Echo was created in 1994 with the vision of working with the local community in tourism so that the Mayans could benefit socially and financially. Maya Echo is a bridge to the Mayan culture and their way of life. It enables the visitors of Puerto Morelos and surrounding area to meet and make friends in the community. Maya Echo offers services to those travelers who are looking for adventure, culture and wanting to support the local community.
Enjoy the jungle adventure lodging at our B&B, Casa Cacahaute or seaside lodging at the Casa del Mar condos. Our non-profit, Ixchel Jungle Spa, offers professional massage, including Mayan Abdominal Massage. The Jungle Market offers local food, jewelery and other goods made by local people, and a Pre-Hispanic Drama and Dance.
Powered by Best Free Counters